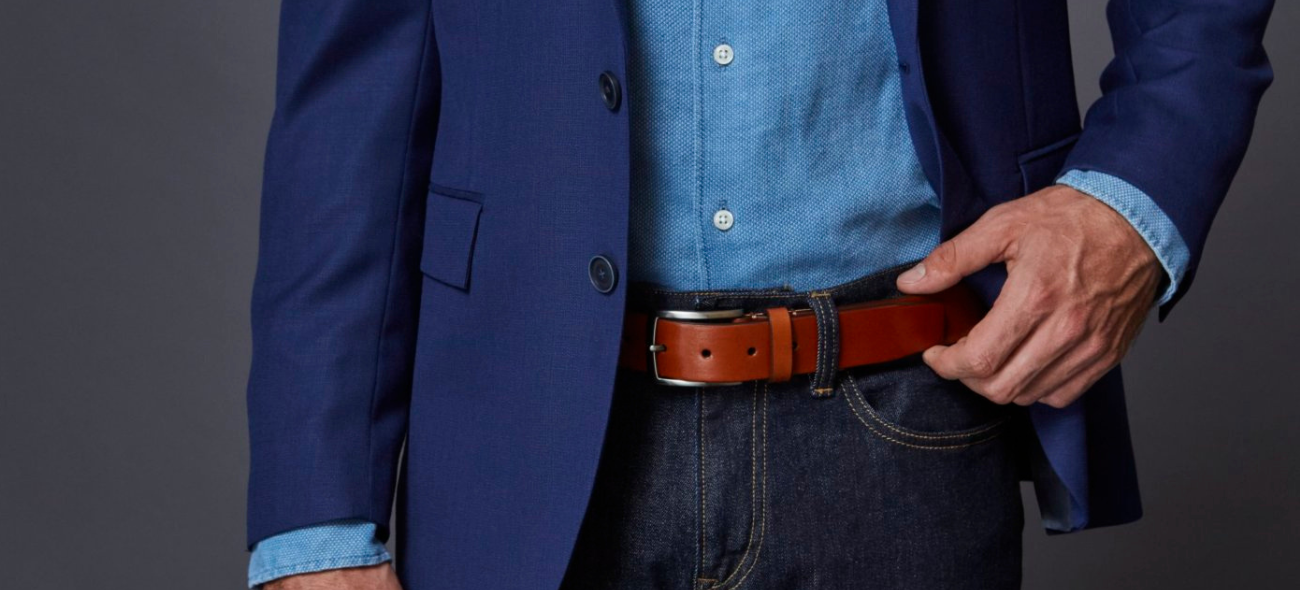 How to Match Belt Straps and Buckles
Choosing from a wide range of buckles and belt straps can be overwhelming, especially if you don't understand the different buckles and options. If you are looking to customize the perfect belt to complete your outfit, look no further than Trafalgar! The buckle is the first thing to catch someone's eye so it's important to make a dapper first impression. We'll explain the different types of straps and buckles and how to correctly match them. It's quite simple to find the perfect belt to complete your handsome look!
Match the Strap and Buckle Width
The first factor to consider when matching a buckle and belt strap is to make sure they are the same width. For example, if your favorite belt buckle measures 30mm, you will want to pair it with a belt strap that is also 30mm. Most websites will post their buckle and strap measurements in both inches and millimeters in their item descriptions.
Besides matching the width measurements of your buckle and strap, you need to make sure you pick the right length strap by ordering one size larger than your waist size. For example, if you wear a 34-inch waist pant, you should order a 36-inch sized belt.
Another important element to consider is the two different kinds of belts and buckles: harness and compression. If you want to wear a harness buckle, it will only work with a harness strap and the same concept is applied for compression. Read below to learn about the differences between these two types!
Harness Belt Buckles & Straps
The most common belt has a traditional harness buckle and a belt strap with holes. This type allows you to adjust your buckle along each hole for the best fit. Simply lift the harness and slip the belt strap in-between to find the right fit. Another type of harness buckle is plaque, which has a smooth surface but features a loop and prong that fits into a harness strap. Trafalgar does not sell any plaque harness buckles, but we have many different harness strap and buckle combinations for you to choose from to build your perfect belt.
Compression Belt Buckles & Straps
The compression buckle and belt strap is another popular option. This belt differs from the previous type because there are no holes in the strap for the buckle to latch onto. Instead, the buckle clamps onto the strap to secure the belt. This is the most adjustable option since you can slide the buckle on the strap and clip the buckle down anywhere on the strap. Trafalgar takes pride in carrying plaque buckles for compression belt straps. Plaque buckles have a large surface area and have the option to be personalized and monogrammed. The compression buckles make for great gifts as well for the holidays, graduations, weddings and more!
Now that you have a better understanding about the basics of belt straps and buckles, head over to TrafalgarStore.com to customize your perfect belt!