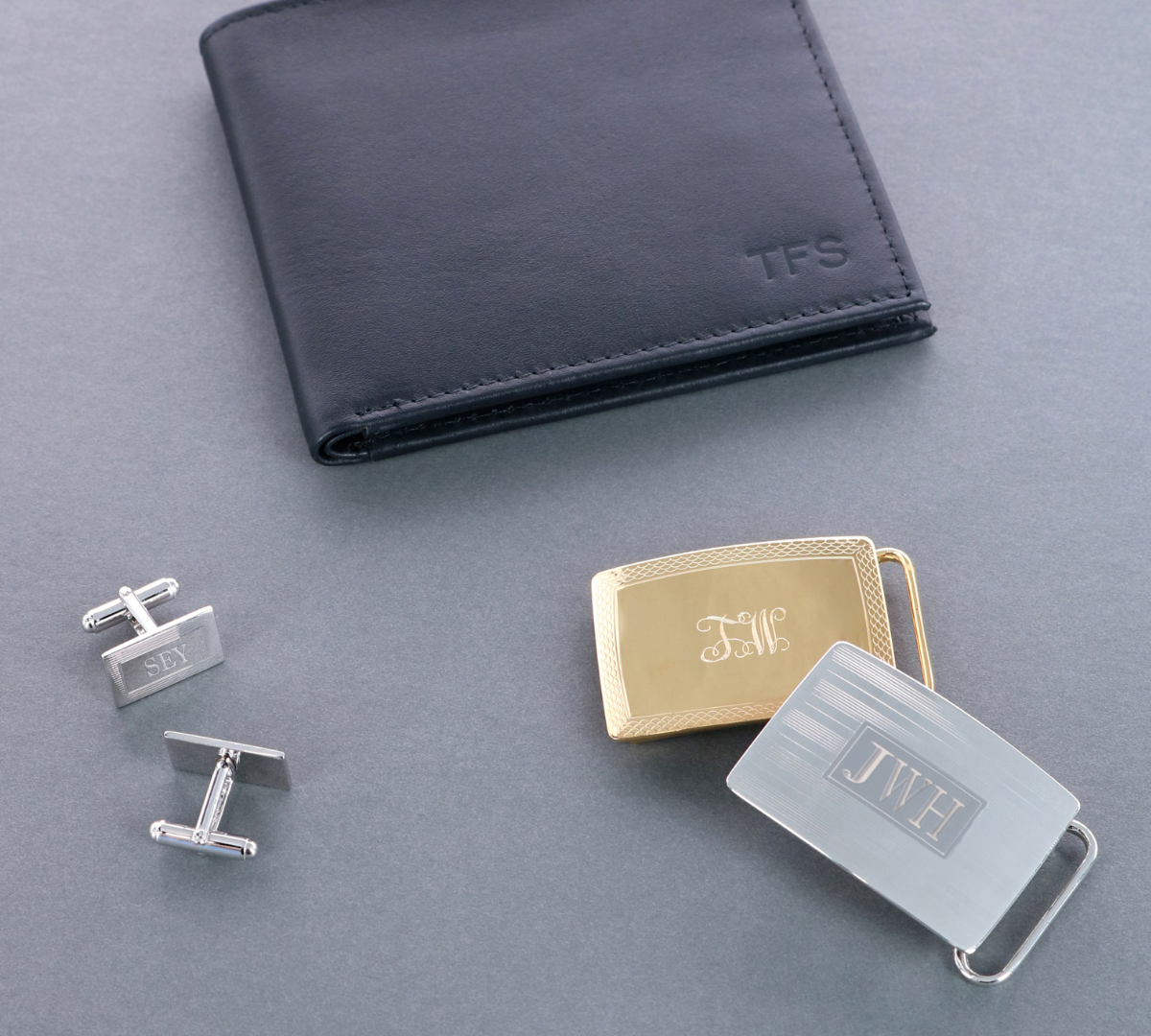 How to Add a Monogram to Your Purchase
Our mission at Trafalgar is to help you craft a look that is unique and personal, which is why we offer a monogram addition for some of our accessories. This feature makes your item memorable and special while elevating your outfit. It also makes a thoughtful gift option for weddings, graduations, and promotions.
We currently have engraving options for select belt buckles, wallets, and jewelry items. Adding this touch to your purchase is free and very easy to do! We've put together a simple guide so you can feel confident you have correctly added a monogram to the item in your cart.
If you are looking at a product and want to know if it has the monogram option, simply look for the "monogram" button listed above the "add to cart" button.
By clicking this button, it will bring up two fields for you to fill out.
The first field allows you to type in the letters you would like added. There is a strict character limit running from one to three letters that depends on the type of item. For example, small jewelry items may only be able to fit one letter, while larger items such as a buckle can fit three.
The second field allows you to select the font you would like. You can see what the different fonts look like by scrolling to the last product picture.
Different items have different font options, so some products may only have one or two font options while others have six.
Once you have made your selections, add the item to your cart. You can confirm that the monogram was added to your item when you view your cart. The details should be listed under your item.
In order to see all the Trafalgar products with an option to be monogrammed, head over to the shops tab listed in the top navigation bar and use the dropdown to locate the monogram page. 
Please note that monogrammed items are not able to be returned or exchanged.