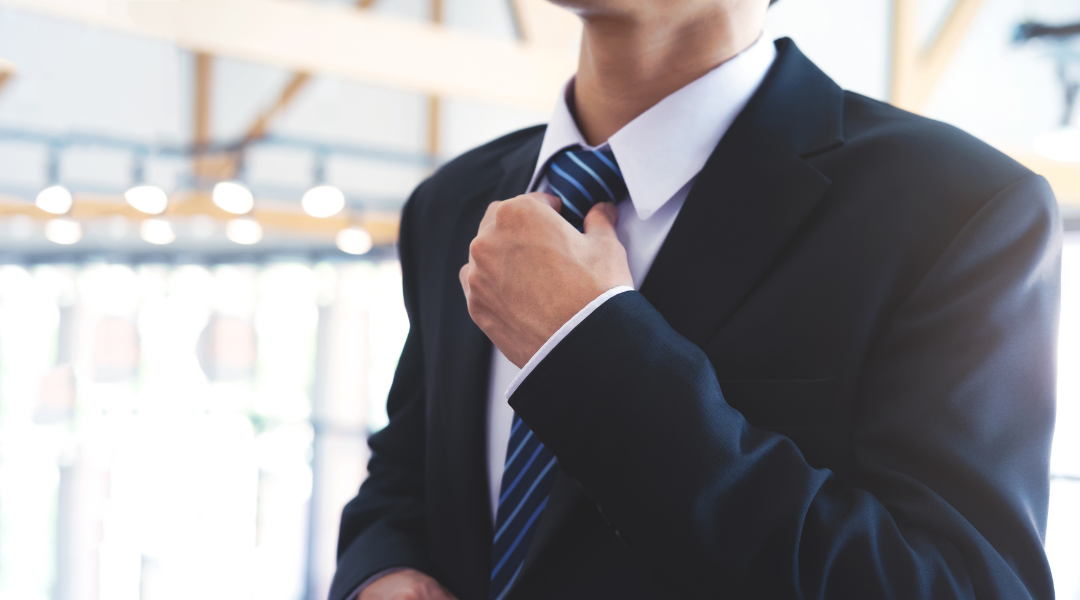 How to Tie a Windsor Knot For Beginners
The classic, polished triangular shape of the Windsor knot is a great knot for beginners. Perfect for job interviews, social events and work this knot will become your new go-to! Adding the Windsor knot to any outfit enhances its professionalism. It is suitable for a variety of occasions and can be paired with a suit or dress pants and a collared shirt.
Tying a neck tie can be tricky at times. Here at Trafalgar, we suggest starting with the Windsor knot. Below we will explain the simple instructions with step-by-step images to help you achieve your dapper look. Grab your favorite tie and collared shirt and follow along!
First, place the tie around your neck and make sure the wide end is on the right side extending longer than the narrow end.
Cross the wide end over the narrow end.
Pull the wide end of the tie through the opening of the neck, then back down.
Simply pass the wide end to the right and underneath the narrow end with the back side of the tie facing out.
Cross the wide end over to the left with the front side now facing out
Now pull the wide end through the opening of the neck. (The back of the tie should be facing up like the image)
Now when you bring it down, pass it straight through the loop.
To tighten and adjust, hold the tie with one hand and slide the knot carefully up toward the collar with the other hand until comfortable.
Lastly, lower the collar on your shirt, and Voila!
Tip: a properly worn necktie should touch the top of the belt. Practice makes perfect, after a few times practicing the Windsor knot you will have it down within less than a minute. Another helpful tip is to practice this knot while also looking in the mirror! 
Made from 100% soft silk, our neckties add an air of sophistication to any outfit you may wear them with. Ideal for weddings, graduations, interviews, and charity events, our neckties are the perfect finishing touch to any outfit. Shop our collection of neckties now!