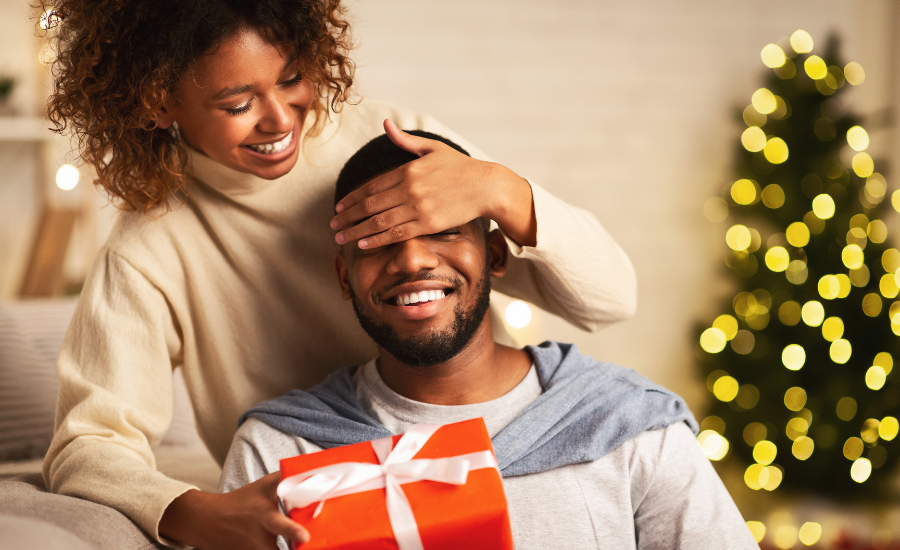 Best Luxury Gifts for Him
Are you having trouble shopping for the men in your life? Whether it's your dad, brother, partner, or friend, it can be tricky to find a gift to show him how much you care. Here at Trafalgar, we have a variety of luxury gifts that he's sure to love! Since the Holiday season is approaching fast, here are a few of our top picks for luxury gifts this year.
Wallets 
Wallets are one of the most essential items for a man to own. Trafalgar carries classic luxury wallets, card cases, and phone wallet cases.
For the man who likes a more traditional look, the Sergio Genuine Leather Bi-Fold Passcase Wallet is a perfect choice. This makes a great gift if you're unsure what to get because it is simple and useful for just about anyone. This wallet can be slid right into a briefcase or front pocket for easy use and even comes with 8 card slots, 3 slip pockets, an ID slot, and RFID protection.
Made of 100% Genuine Full Grain Leather and plaid embossing on the exterior, this wallet is perfect for the man who enjoys the small details in life. The Caelen Plaid Embossed RFID Leather Bi-Fold Wallet interior has 4 card slots, 2 slip pockets, ID slot and a full length bill slot. It also utilizes RFID protection to keep his personal information safe. 
Belts
Every man needs a luxury belt to complete his outfit, and Trafalgar's are made with the highest quality leather. A simple and timeless accessory, we have a wide range of belts for him.
Handsomely crafted, this Cortina Leather 35mm Belt with Solid Brass Buckle is a simple classic to have in his wardrobe. Paired with a stylish solid brass buckle made in Italy, this belt compliments a suit, a pair of khakis or even a pair of jeans. This is a perfect gift for a man who wants to elevate his everyday wardrobe.
The Caelen Plaid Embossed Leather Belt is a perfect gift for the man who likes to add a bit of character to his suit and tie. The plaid embossing elevates the belt to a new level of detail to make his outfit stand out. Handcrafted in the USA with full grain leather and a brushed nickel buckle, this unique belt is sure to become a favorite for him.
We also offer a wide selection of buckles and straps that can be used to create the perfect belt for him. Many of our buckles have the option to be engraved for a timeless, personalized gift. This beautifully etched 30mm Gold Plated Belt Buckle gives that little extra polish to any belt strap. Shop our entire collection of belt buckles here.
Braces
For the man who likes to add something special to his look, a pair of braces is the perfect gift. At Trafalgar we have a brace for any occasion! See our top picks of braces below or shop the entire collection.
Handcrafted in the USA from ribbon and genuine leather accents, the Phoenix 38mm Grosgrain Non Stretch Ribbon Button End Braces are one of a kind braces that will pair perfectly with dress pants, chinos, or even just a pair of jeans. The convertible ends offer the option of either button or clip on ends.
Made of 100% silk and available in many solid color options, the Sutton Solid Color Silk Formal End Braces are sure to become his favorite pair. Add some elegance to his suit or tuxedo with these fine braces. Equipped with a Y-back styling for comfort and an elastic back strap, these braces will provide him with the perfect fit. 
Bags 
These luxury bags have an abundance of space and organization whether he's traveling, going to work, or simply living everyday life. 
For the man on the go and always traveling, this Sergio Leather Multimedia Elongated Zip Pouch is the perfect item to keep him organized. Made of 100% leather, this zip pouch will keep all his essentials in one easy place.
This luxurious Mason Briefcase is the perfect gift for a man looking for a new work accessory. It has many spacious features including 4 slip pockets, a full length zippered pocket and 3 exterior slip pockets to store easy access items.
Other Small Accessories
Don't forget about those stocking stuffers! These accessories are the perfect small gift to show you care.
A man can never have enough quality socks and with over 30 pairs sold at Trafalgar, there is a style for everyone. From basics to fun prints, spice up his wardrobe with the little things. The classic Jasper Ribbed Mercerized Cotton Sock is one of our favorites and features a ribbed design. They come in multiple colors and are over-the-calf style.
It's the small touches that make an outfit sophisticated. For your man who likes to elevate his look, give him the Sobee Paisley Silk Pocket Square to add a pop of color and design to his suit.
These genuine Silk Cufflinks and Tuxedo Studs add that finishing detail to any suit or tux. Includes two cufflink and four tuxedo studs.
Still need more ideas? Visit TrafalgarStore.com to browse even more potential gifts!