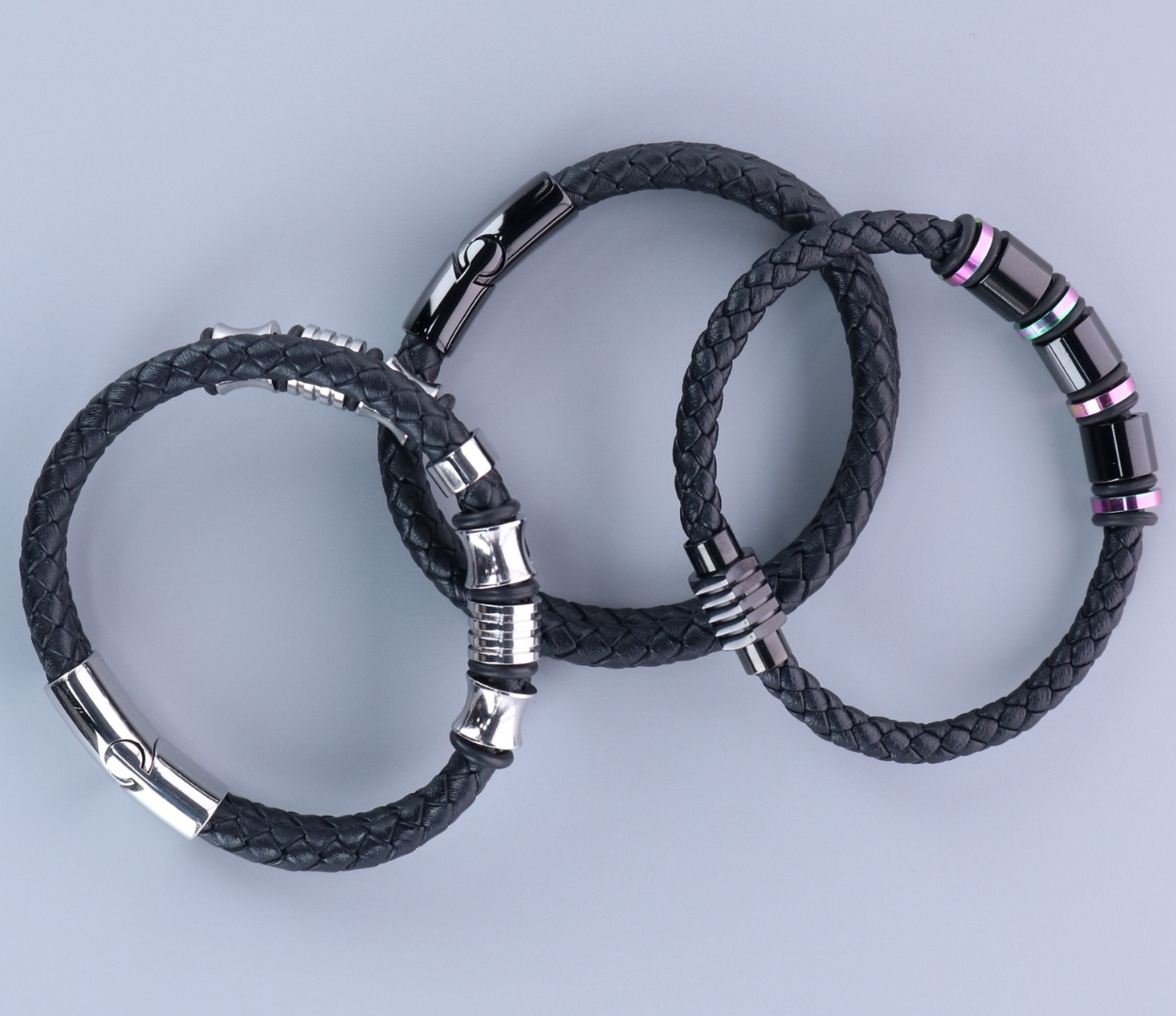 Embracing Style and Individuality: Why Men Should Wear Leather Bracelets
When it comes to fashion, men often have limited accessory options compared to women. However, in recent years men's fashion has been expanding to pay more attention to the small details that can elevate an outfit and express individuality. One accessory that has gained popularity among fashionable men is the leather bracelet. In this blog post, we will explore the reasons why men should embrace wearing leather bracelets and how they can add a touch of sophistication, personality, and versatility to their look.
Expressing Personal Style
Incorporating leather bracelets into your accessory collection is an excellent way to showcase your unique style. Whether you prefer a rugged, edgy look or a more refined and sophisticated aesthetic, there is a leather bracelet to suit every taste. The variety of designs, colors, and textures available allows men to experiment with different styles and find a bracelet that shows off their personality.
Versatile and Complementing
Leather bracelets are versatile accessories that can be paired with various outfits. They can be worn with casual attire, such as jeans and a t-shirt, to add a touch of ruggedness or with more formal outfits to introduce an element of individuality. The natural warmth and earthy tones of leather can seamlessly blend with different color palettes, making it a great accessory for any occasion.
Timeless Appeal
One of the advantages of leather bracelets is their timeless appeal. Unlike some trendy accessories that come and go, leather has stood the test of time and has been used for centuries due to its durability and natural beauty. The texture and strength of leather provide a sense of masculinity that can improve a man's overall appearance and confidence.
Comfort and Durability
Leather bracelets are not only stylish but also comfortable to wear. The softness and flexibility of leather allow the bracelet to conform to the shape of your wrist, providing a great fit. Additionally, high-quality leather bracelets are built to last, making them a worthwhile investment that you can wear for years to come.
In a world where men's fashion is evolving, leather bracelets have become a staple accessory to elevate your look while reflecting your personality. Their versatility and timeless appeal make them an excellent addition to any wardrobe. So, if you're looking to elevate your style and express your unique personality, consider slipping on a leather bracelet and embracing the confidence that comes with it. Shop Trafalgar's collection today!