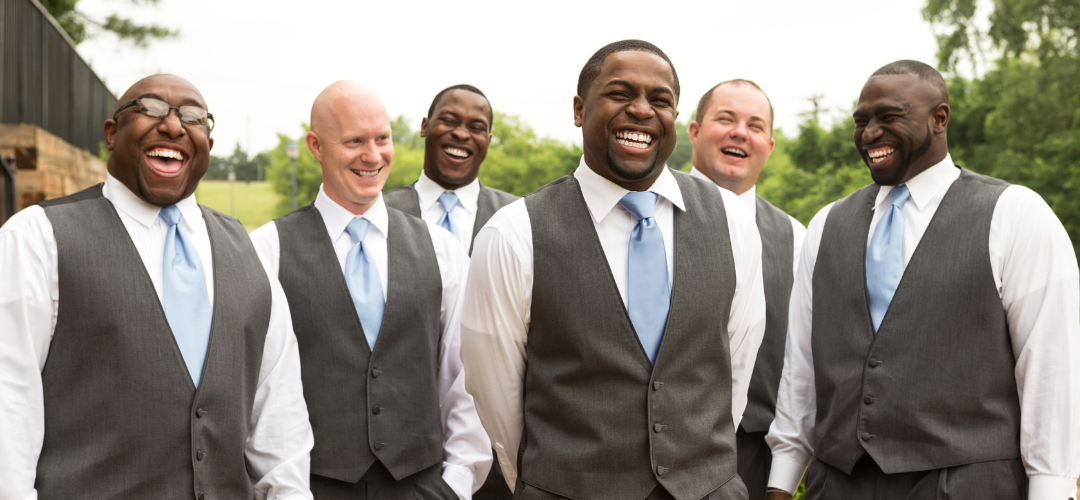 Luxury Groomsmen Gift Ideas
Your groomsmen are the people in your life you can always count on. They are the friends who know you the best and are there to stand by your side on your big day. With all the wedding details to plan, it can be easy to forget the groomsmen gift, but it's important to make sure you give these important people something special. Show your appreciation by investing in a gift they will use for years! We've put together a list of the top luxury groomsmen gifts to say thank you to your loved ones for their friendship.
Braces
Crafted from high quality silk, braces are an excellent gift that can be worn for years to come. From luxury materials to handsome prints, our braces are a great option to gift to your groomsmen to show how much you care. Featuring button end, convertible and formal braces, there are many options to choose from! This timeless accessory will quickly become a staple in your groomsmen's' closet.
 Belt Buckles
Our belt buckles are a special item to gift your groomsmen. Buckles come in gold or silver in either compression or harness style. Compression belt buckles have the option to be monogrammed and make it extra special. Monogram their initials on the buckles to make it even more personable. Harness belt buckles are also a great idea to complete their elegant look.
Wallets
Gift your groomsmen a top-quality wallet accessory to show how much you care. Perfect for everyday use, your groomsmen will appreciate the durability and detailing in our wallets. Options include bifold & passcase wallets, money clips, card cases, and more! Made from luxury materials such as alligator, crocodile, genuine leather and full grain leather, these wallets are built to last.
Pocket Squares & Handkerchiefs
Crafted from high quality silk, every one of our pocket squares are made to bring you the best in quality and longevity. Additionally, our premium cotton handkerchiefs are sure to impress at any event. From the adventurous trend setter, to those taking their first steps into the fashion world, our variety of patterns and styles are sure to offer something for everyone. Give your groomsmen the gift of sophistication that will elevate their attire.