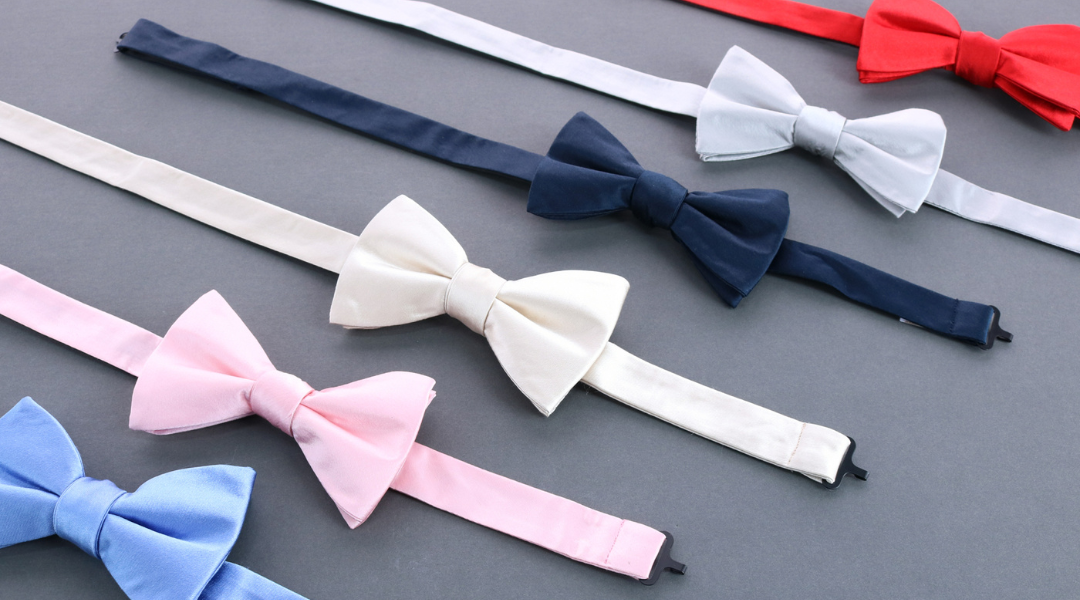 How to Put on a Pre-Tied Bow Tie from Trafalgar
A pre-tied bow tie is an excellent choice for a variety of events in your life. Classy, sophisticated, and easy to wear, our pre-tied bow ties come in a variety of colors and patterns. Trafalgar's silk bow ties will be a dapper finishing touch to any formal attire.
Our pre-tied bow ties are adjustable from 14 1/2 to 20 inches and provide all-day comfort with the soft silk material. These bow ties are suitable for graduations, weddings, interviews, meetings, or even a first date.
You will see a variety of numbers on our pre-tied bow ties that correspond to your neck size. Eyelets are located next to these numbers. Eyelets are openings that the T-shaped metal clip slides into to lock your bow tie in place.
First, you will need to determine the size of your neck. Pop your collar up and place the pre-tied bow tie around your neck then insert the T-shaped metal clip into the eyelet where it feels most comfortable. Then you will want to hook the other metal piece in the front of the bow tie to the metal piece that slides freely on the strap together. Lastly, put the collar down, straighten your bow tie and you're ready to go!
Shop Trafalgar's collection of
bow ties
now!