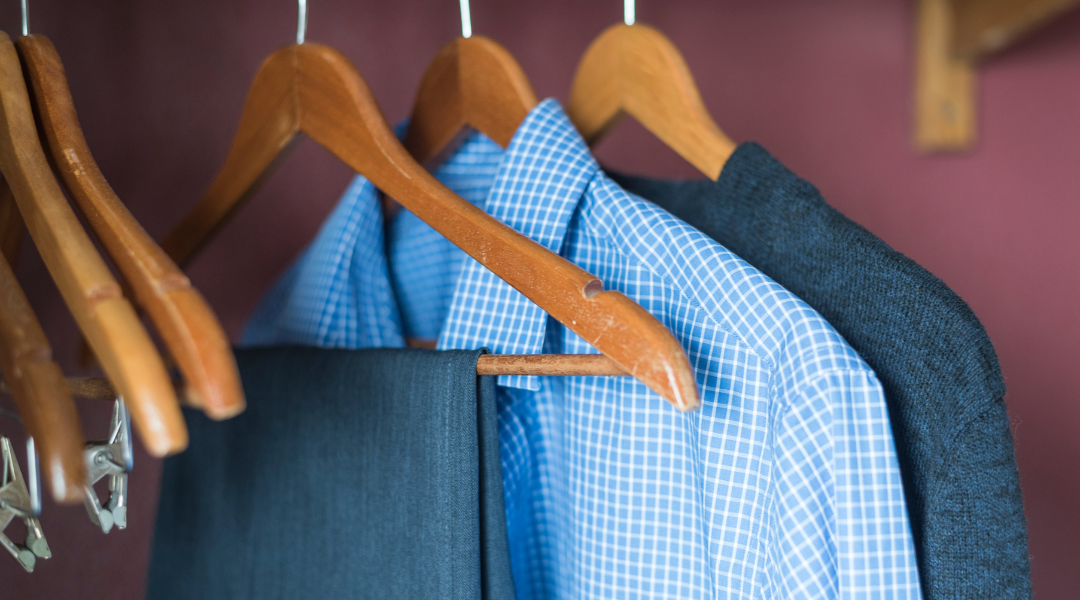 Casual Wedding Attire for Men
Casual wedding attire for men typically includes a more relaxed and informal style than traditional formal attire. Some casual weddings may still prefer their guests to avoid certain clothing. Please double-check with the invitation for any dress code requests. Our best tip is, it's better to overdress than underdress!
You may ask yourself, "What exactly is casual wedding attire?" A perspective we like to refer to is business casual attire. Long sleeve dress shirts, polos, khakis, dress pants chinos and maybe even a sports coat are great starting pieces. Clothing items such as tank tops, flip flops, and ripped jeans are off-limits for casual wedding attire.
A dress shirt is always an excellent go-to for special, formal occasions. Depending on the season, if it is warmer, a nice polo shirt could also be a great option for casual wedding attire. Chinos or dress pants are a top option to wear, but khakis are also accepted at casual weddings. If you are preferring to wear jeans, make sure they are in clean, good condition, with no rips or tears.
While attending a casual wedding, you may be wondering which accessories to pair with your ensemble. Neckties can be a good option for casual weddings, but bow ties can also work for a less formal look. Pocket squares and a leather belt are also ideal and will have you looking very polished and sophisticated. A nice watch can be a dapper finishing touch while attending a casual wedding. 
Neckties are a timeless piece that is a must-have for every man's wardrobe, and Trafalgar has bold colors and classy pattern options for a casual wedding dress code.
Bow ties can be a stylish and playful choice for a casual wedding, adding a touch of charm to your overall look. Bow ties also add a touch of character and personality to your ensemble.
Crafted from high-quality silk, every one of our pocket squares is made to bring you the best in quality and longevity. If you choose to wear a suit jacket or sports coat, a pocket square can be a great finishing touch!
Wearing a leather belt for a casual wedding is a great choice, as it adds a touch of sophistication and can help pull your entire look together. Here at Trafalgar, we have a wide variety of leather belts. Choose different widths, colors, and embossing details for your upcoming casual wedding. Not only are these belts great for formal events, they are also versatile for everyday wear!
Casual weddings are supposed to be an informal and relaxed atmosphere. If you are unsure, please double-check the invitation or communicate directly with the couple on their vision!